Limo Bus Delaware Dining Guide
Delaware Ohio is definitely one of the better places to wine and dine in the greater Columbus area. Nestled just North of the State's capital city, Delaware is a college town that has all the amenities of a bigger city. Yet, still maintains that charm of the smaller towns. We've spent a good amount of time here, and want to share a few of our favorite spots to get great food or a cold drink!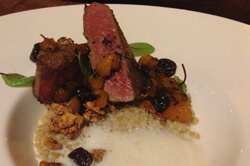 Veritas Tavern
15 E Winter St 43015
740-417-4074
Veritas Tavern does so much more than simply serve up unbelievable drinks. They feature one of the most delicious assortments on their menu that we've managed to find in the greater Columbus area. They're friendly, not overtly priced, and have some of the tastiest dishes you're going to find in Ohio!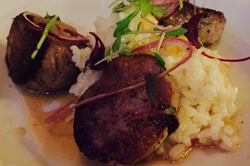 1808 American Bistro
23 E Winter St 43015
740-417-4373
Ever wanted a cocktail made with a fine craft beer? How about a pork tenderloin so full of flavor that your mouth can barely handle it? You can find both of those and so much more at the 1808 American Bistro! Coupled with a cozy dining room and some of the best servers on the planet, you can't go wrong here!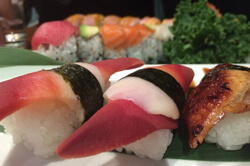 Typhoon Asian
10 N Sandusky Rd 43015
740-362-9227
Want some great Asian cuisine, but can't agree on Chinese, Thai, or Japanese? Typhoon Asian Fusion Bistro is the place to go! They do all three, and do it with aplomb! Couple it with smiling and fast service, and affordability that belies just how good it is, and you've got a place to go over and over again!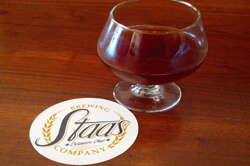 Staas Brewing Co.
31 W Winter St 43015
740-417-4690
Beer, beer, and yep... More beer! The Staas Brewing Company is your best spot, if you're looking for an astounding variety of beers, and nothing more; you've got to stop in at the Staas Brewing Co! Since they don't serve food, make plans to cover that elsewhere, or you're more than welcome to bring it on in.